hahahaha! I know this is late.. anyways, I've asked permission to  waku_waku to use/repost her screencaps. Arigatou!!
I haven't really seen the whole making of STEP & GO PV... but I've noticed this!

Cute cape huh?! NO! NOT THAT!!! Mitte! mitte! Do you see what I see? hahahaha!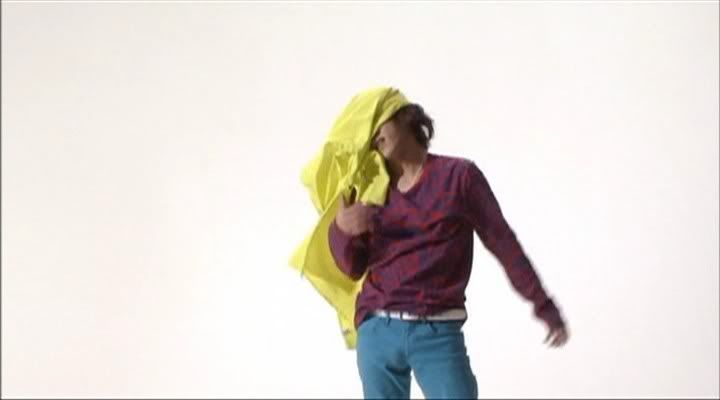 Nino's cho kawaii when he looks annoyed. hahaha!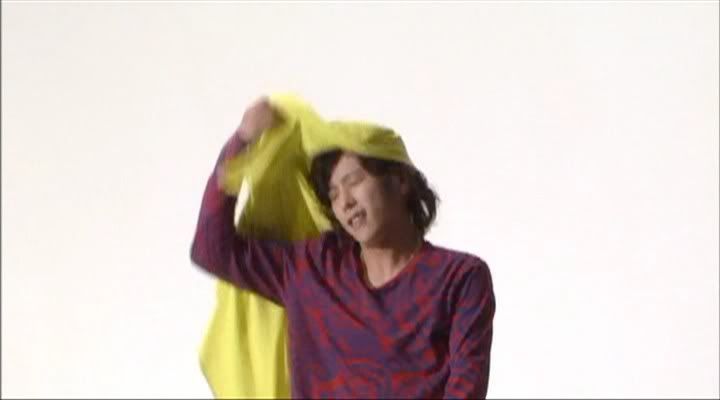 Bedhead Nino.. I LOVEEEEEEEET!
That's all for now, Ja~ Ne!